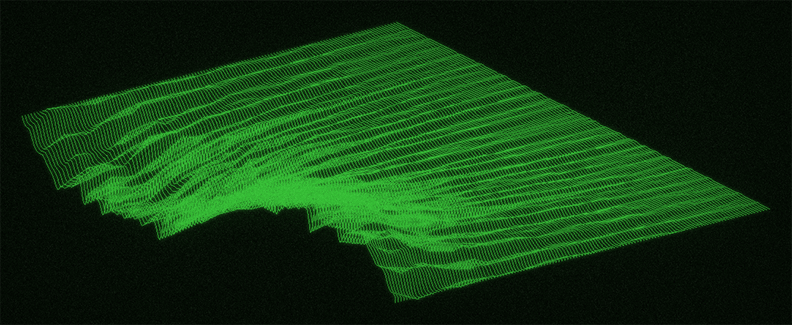 I am sampling instruments for a VCO / volatage controlled synthesizer but that don't cycle through wave form shapes but fades between them instead. I had to go back to loading up a program I haven't used in a while to get the partials / overtones to not cancel each other out. I didn't really think that would happen.
This is a very specific collection but I will probably make an update to the free AKWF (Adventure Kid Wave Forms) library with some ideas I got from this.
This is how my screen looks now. Waiting for it to output "follow the white rabbit, neo".
I'll get back to you with more info about the product when it is finished.