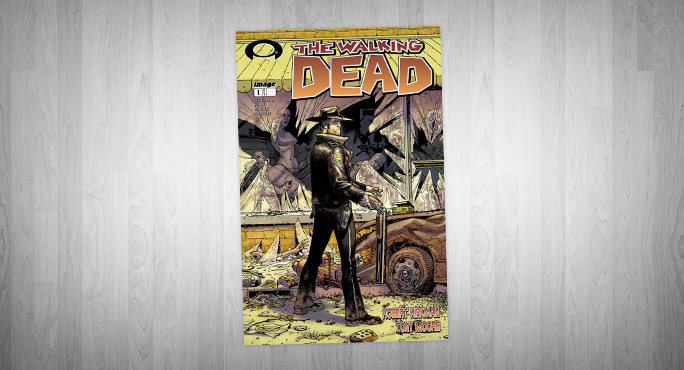 I don't watch a lot of television so it was a long time since I was this freakin' into a show but The Walking Dead is like the best that happened to my screens since I got Another World for my Amiga like more than ten years ago. What a story. I love zombies, not like that you pervert, but you could replace them with swamp monster or giant ants cause the show is about the group and the people.
It started out a bit too misogynous,  all men were killing zombies and all woman was cooking and doing laundry. Which isn't the way any woman I know would react in the face of a zombie holocaust. I read the comic books before they were cool (i.e. before any of you did) so I knew what was coming, so I kept looking.
I miss some things from the comic but the important stuff, like Michonne with her pets for example, is there.
Ok, so the down side to tv show junkiness in all it's glory. It was a week since the last episode of season three and here I am not knowing what to do with my life.