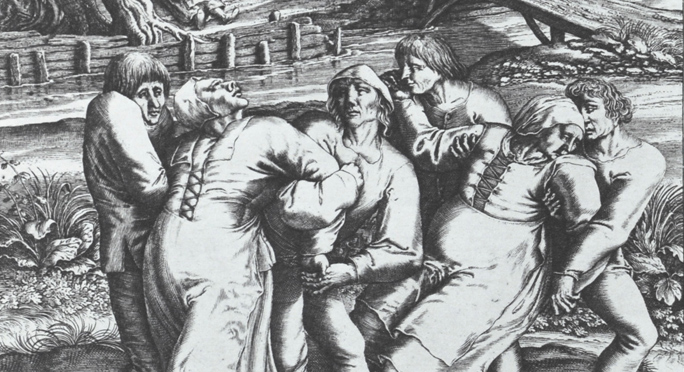 Thousands of erratically dancing men, woman and children through out the streets dancing until they collapsed. Some say that some people danced them self to death. Sounds like one good party.
The dying part is probably a overstatement but the dance manias seem to really have happened. One of the first outbreaks was in Aachen, Germany, in 1374. It spread throughout Europe. One of the best parties occured in Strausbourg, Alsace (at the time part of the Holy Roman Empire) in July 1518. People danced for days without rest, and over the period of one month, people died of heart attack, stroke or exhaustion.
God damned.
That's how a Adventure Kid gig should be. I wish. Have to write hypnotic magic songs.