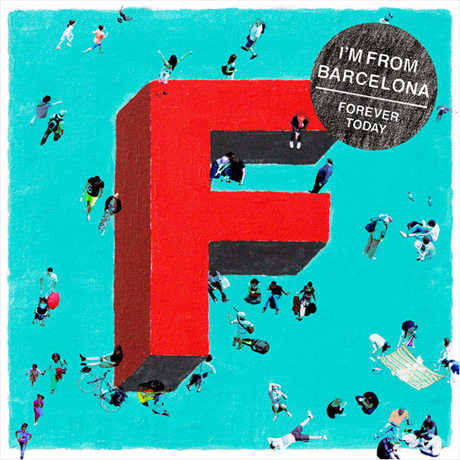 My dear friends in I'm from Barcelona just got a new record out. Forever Today. I wish I had time to have a party and celebrate this. I gonna have my own release party for it next week instead. If you haven't heard them, check them out.
I gonna give it to you straight out they'r a daft and silly. But they are adorable and many of their songs are original outlooks on life. Oh and they are like a whole bunch of people, like a million trillion. And they are almost always happy. Some of them are cute. Some of them are a bit too much. Some of them are really talented. Some are slacks. Sometimes they are too many. Some times too few.
Forever Today is also the name of my favorite books I've never finished, about Clive Wearing, a talented CBS who was stroke by amnesia. The book might be good in the beginning but get lousy in the end, can't really say anything about it but the first half is scary and funny at the same time. Sweet and sour. It takes you deep inside what it means to be human.
Come on cheer up, head over to Spotify, WiMP or Itunes.
A video from the live performance I'm from Barcelona + Jönköping sinfonietta after the jump.