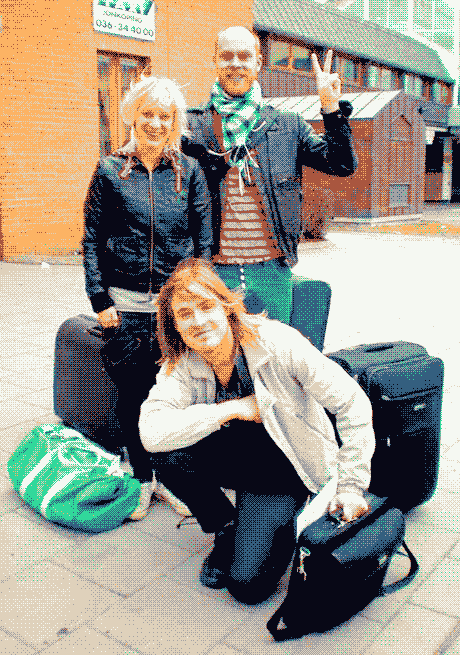 Ok we're not there yet but we  (me, Anna and Johan) are on our way. A kind of tingling feeling in my whole body. Don't know if that is because of the change or just the hangover since last night.
What will it feel like sleeping in a new bed, in a new apartment, in a new country, on a continent I've never been to? What will the parties be like? What will the people be like? Are the beer and the coffee as bad as I've been told? Will I only eat deep fried food for three months? What will it feel like being in the biggest city I've ever been to?
Will I be mugged? I want to make a citizen arrest! Can I make one even if I'm not American?
You can follow Anna who I'll live with here at her blog "Och", you got to learn Swedish though.